Last Updated on May 6, 2020
Mencari menu buka puasa yang mudah? Jumlah bahannya pus cuman 4 tapi hasilnya cukup mengenyangkan untuk menambah energi pas buka puasa. You have come to the right place!
Jadi ceritanya, saya kemarin bobo sore nemenin Rio. Eh kebablasan dong sampai jam 5! Huhuhuhu. Rencana rebahan sebentar terus siap siap masak untuk takjil dan buka puasa, eh malah zonk. Mata ikutan tertutup sebentar dan ga kerasa banget malah lanjut tidur HAHAHA.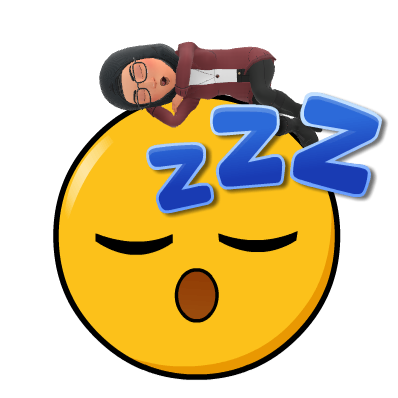 Berhubung sisa waktu sebelum buka adalah 45 menit, langsung dong saya putar otak untuk membuat takjil yang kaya akan energi dan mudah. Kenapa harus penuh energi? Mohon maaf saya punya balita and he is super active! Hahahaha. Masa ikutan lemes juga nanti melihat dia yang energinya full setelah bobo sore.
Baca Perkembangan Anak Tanggap yang Lengkap
Setelah skimming dapur dan kulkas, akhirnya nemu 4 bahan yang bisa saya gunakan untuk membuat takjil super mudah. No baking required too! Akhirnya menu buka puasa ini saya beri nama :
Sweet Skippy Canai
Yap, saya memakai bahan-bahan yang ada di rumah. Kebetulan ada :
1 buah (bisa lebih sesuai dengan kebutuhan) roti canai atau roti maryam
1 buah pisang
Selai Skippy Peanut Butter varian Chunky
Meses coklat
Ya namanya juga membuat takjil super cepat ya hahaha. Masakan ini dalam 10 menit juga selesai dibuat dan bisa langsung dimakan. Caranya sangat mudah :
Hangatkan roti canai atau roti maryam di kompor atau microwave.
Setelah hangat, pindahkan ke piring dan oleskan selai Skippy Peanut Butter sesuai dengan selera.
Potong potong buah pisang menjadi bulatan tipis.
Letakkan di atas roti canai/roti maryam yang sudah diolesi Skippy.
Tambahkan selai diatasnya (optional ya, sesuai dengan selera)
Taburkan meses coklat diatasnya
Potong dan hidangkan sesuai selera.
Mudah banget kan hehehe. Emang sih effortless, tapi benar benar lifesaver ketika waktu mepet dan kita harus membuat makanan dengan cepat. Cocok lah ya jadi menu buka puasa Skippy yang super cepat hihi.
Jika rotinya dipotong ala pizza, maka akan cocok juga dijadikan snack sehari-hari atau saat pesta. Dengan ditambahkannya buah pisang, yang merupakan sumber karbohidrat dan juga vitamin, diharapkan akan membuat hidangan lebih manis dan segar.
Ada beberapa catatan saat membuat hidangan ini, yaitu :
Saya menggunakan Skippy varian Chunky. Simply because my husband and kid loves peanut. Jadi ada bongkahan kecil kacang di dalam selai peanut butter ini. Kalau kalian tidak suka, bisa dengan menggunakan varian Creamy.
Hidangan ini juga cocok digunakan sebagai hidangan untuk memasak bersama anak. Karena memang gampang banget! Tidak usah memasak dengan api, tinggal oles selai dan tambahkan pisang diatasnya. Ajarkan anak untuk menghias rotinya juga ya. Pasti seru!
Selain pisang, bisa juga kok menambahkan buah lain seperti strawberry, apel dan sebagainya. Peanut butter always tastes good on fruits! (Padahal saya dulu ga suka peanut butter, sekarang suka hahahaha)
Bisa saja dipanaskan lagi setelah selesai sehingga meses coklat menjadi meleleh diatas buah. Yummm. Keju juga boleeh ditambahkan hihi.
Karena hidangan ini cukup padat kalori, karbohidrat dan protein (dari Skippy), maka cocok juga sebagai snack untuk mem-boost berat badan anak. 😀
Sekian resep mudah mepet waktu ala saya hihi. Semoga bermanfaat ya bagi waktu-waktu mepet yang biasanya suka datang secara tiba-tiba. Selamat memasak menu buka puasa Skippy!